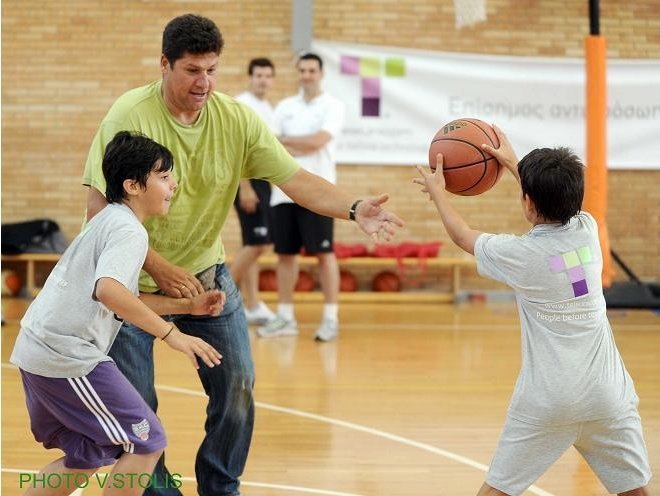 TELEUNICOM BASKETBALL ACADEMY CLUB CAMP 2010
The Teleunicom Basketball Academy Club after the large success of the 1st CAMP, had successfully organized the 2nd CAMP between 21-26 June of 2010.
The tournament was organized for 2nd year giving the opportunity to many children to learn the secrets of basketball and practice intensively, with a specialized program that had been prepared by the leading names of Greek basketball.
The founders of academy Zeliko Ombradovic, Dimitris Itoudis, Kostas Patavoukas and Giorgos Reggias together with their experienced personnel, they give their knowledge to the children and share their experiences with them, offering unforgettable basketball moments.
The CAMP was realised in the seat of academy in ultramodern facilities the Elinogermaniki in Pallini. In the CAMP participated children of 6-18 years and the program were adapted depending on the age of children.
At the duration of CAMP big names of Greek Basketball were shared with the children their experiences as WELL: George Kalatzis, Kostas Tsartsaris, Lazaros Voreadis, Fanis Christodoulou & George Bogris.