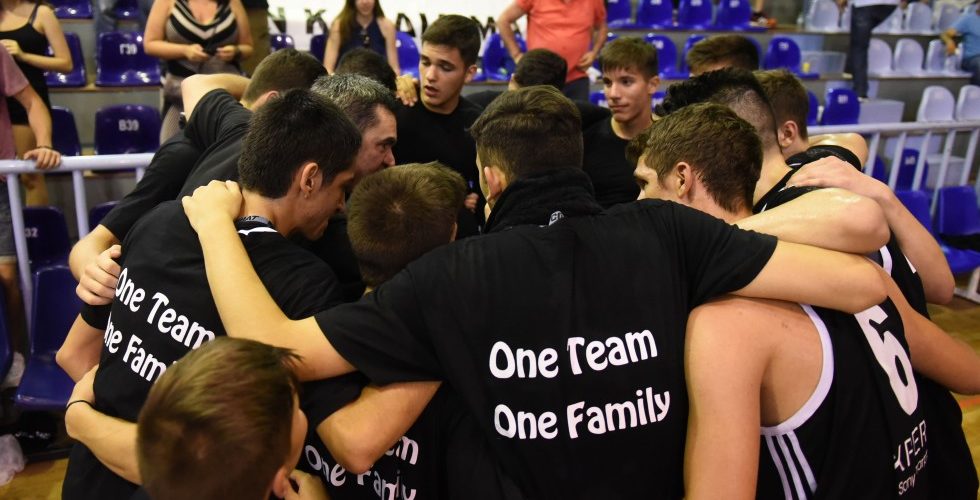 TeleUnicom BAC winner of the National Youth Championship
TeleUnicom Company – Sponsor of the Basketball Academy Club (BAC) – congratulates the young athletes of the TeleUnicom BAC and the coaching team for winning the National Youth Championship. In its 8th year of operation, the Academy conquers the Championship title for the first time in the National Youth Championship.  So far, the Academy shows an excellent image, having already won the ESKA Youth Championship (Association of Basketball Clubs in Attica), in April 2016. The success of winning the 1st place in the National Championship demonstrates once again the great work that takes place in the TeleUnicom BAC from everyone involved all these years.
Coached by K. Patavouka, TeleUnicom BAC managed to win the team of Aspida Xanthis with a score difference of 62 – 47 during the last match of the championship which took place in Trikala. TeleUnicom BAC maintained a steady lead throughout the game, proving its high technical abilities. The systematic work which aims at preparing and exploiting the talent of all players individually, led to this remarkable victory. Furthermore, player Nikos Arsenopoulos received an important distinction as he was voted the most valuable player of the tournament.
The ranking of the championship ended with TeleUnicom BAC in the first place, second the team of Promitheas, third Panionios, fourth Aris, fifth Aspida Xanthis and in the sixth place the team of OFI. Dimitris Itoudis who is an internationally known basketball coach and one of the main founders of the Athens Academy, congratulated everyone who was part of this success through his personal Twitter account. He specifically stated:
"Bravo #BAC ACADEMY CHAMPIONS. Congratulations to all of you. Players, Coaches, Staff."