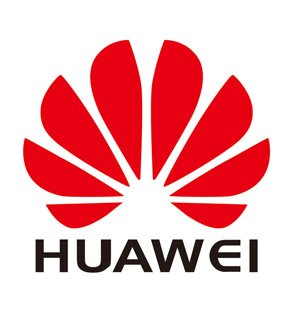 New strategic partnership between Teleunicom and Huawei
After the successful cooperation of Teleunicom Cyprus with Huawei regarding the distribution of Huawei smartphones and technology accessories to Teleunicom partners' network in the Cyprus market, the companies' partnership expands in the Greek market. Teleunicom takes upon the distribution of the top Huawei products; smartphones, full range of accessories and tablet portfolio, to its partners' network, that includes all the leading companies in the telecommunications and technology sector in Greece.
Teleunicom aims through this cooperation to further strengthen its position in the Greek technology market since Huawei is a leading brand in the technology field and the fastest growing company in the mobile era. Moreover HUAWEI will reinforce the strategic positioning of its products in all major electrical and electronics chains in Greece as well as to telecom operators that form the distribution network managed by Teleunicom.
The Commercial Director of Teleunicom Mr. Stavros Pontikis mentioned: "HUAWEI is a technology giant that has conquered very quickly the global market, let alone the Greek one. The expansion of Teleunicom's activities in a market that is constantly shrinking, is the greatest proof of the effort and the great work delivered by the whole team, as well as of the trust and strong partnerships that have been built for over twenty years with our partners and customers. We would like to thank our new partner for their trust and we commit that we will strive for leading Huawei products to the top."
About TeleUnicom
TeleUnicom since its start is active in the distribution of mobile products. The company's long-term experience in the telecommunication industry, its commercial and technology oriented personnel, as well as the high level of support that offers to its partners have positioned the company at the top of the market. Teleunicom is proud of its partnerships since all telecom operators as well as all the leading retail electronic chains trust and cooperate with the company in Cyprus.
About Huawei
Huawei is a leading global provider of information technology solutions and communications (ICT). The company aims to create a better connected world, acting as a responsible corporate citizen, innovative leader on the information society and partner in the industry. Through its customer-oriented innovation and strong partnerships, the company has established an integrated ICT solutions portfolio that offers its customers competitive edge in the areas of telecommunications networks, devices and the computing cloud. The 170,000 employees employed by Huawei worldwide, are committed to creating maximum value for telecom operators, companies and consumers. Innovative ICT solutions, products and Huawei's services are available in more than 170 countries serving more than 1/3 of the world population. Founded in 1987, Huawei is a private company wholly owned by its employees.
For more information about Huawei Consumer Business Group, you may visit the website of Huawei at: http://consumer.huawei.com/gr