TeleUnicom supports W.I.N Hellas to raise public awareness related to women's abuse.
TeleUnicom was the major sponsor of the "Sugar & Spike" event that was held on Wednesday, July 4th, at Akanthus Beach. "Sugar & Spike" was the Beach Volley charity contest, organized by Project Manager Samantha Apostolopoulou for W.I.N. Hellas to raise public awareness related to women's abuse.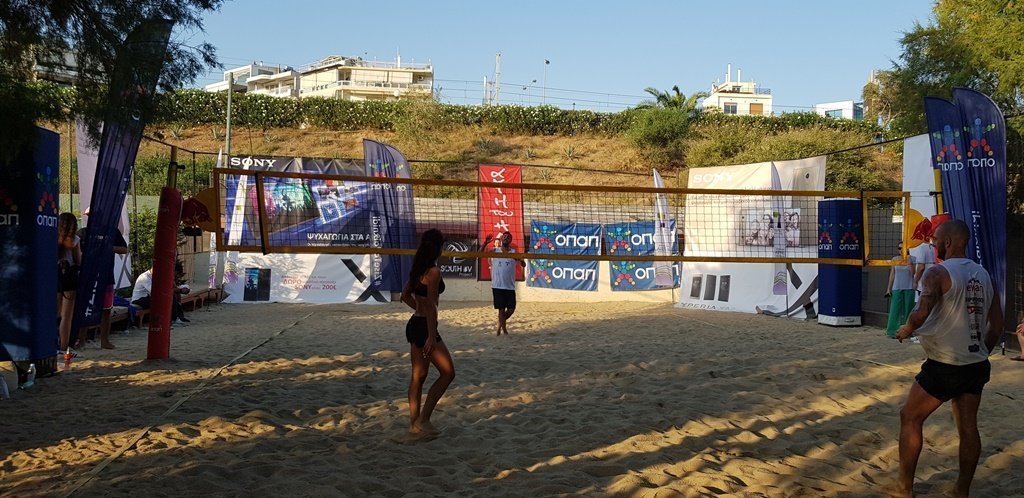 The event was presented by Despina Kambouri, while Guest Dj was Maggie Charalambidou. Many friends & celebrities of W.I.N. Hellas showed their talent at the beach volley and offered a unique spectacle. Among them played Irene Papadopoulou, Sofi Pasxali, Mladen Petric, and others.
The President of W.I.N. Hellas Ms. Madda Papadakos, together with Vice President Christina Louka, responded to all questions related to the major issue of women's abuse. Ms. Papadakou said: "I would like to thank all sponsors, supporters, friends and volunteers of W.I.N Hellas who are always willing to support our events. Through sporting activities as well as other cultural events we are trying to spread the message of gender equality and the elimination of women's abuse. Today, we joined both women and men with a common goal: to inform and raise public awareness. "
Sponsors of the event were TeleUnicom, OPAP, Evian, Superfoods, Athens Medical Group and The Margi. TeleUnicom offered as a present a Sony Xperia smartphone to a lucky participant.