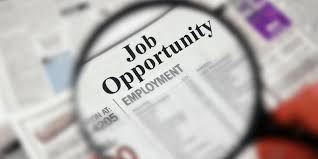 MARKETING ASSISTANT (DIGITAL)
 THE POSITION
Marketing Assistant will provide support to the Marketing Dpt of the company and assist with the implementation of the brand/ corporate marketing strategy. The right incumbent has to work together with all company departments, be able to complete projects on time and needs to have strong communication, analytical, and organizational skills. He / she will mainly focus on digital and web strategy of the company to achieve agreed targets and key performance indicators but will also have the opportunity to deal with other marketing communication projects.
RESPONSIBILITIES
Prepare and update the company's website with content. Ensure the website is fully optimized for search engines.
Coordinate all social media channels in a consistent 'on brand / corporate' voice in line with our high standards. Prepare content for all company's social media.
Increase the number of followers, 'likes' and audiences for our digital marketing and social media outputs.
Use digital methods, e-newsletters, and offline marketing mediums to address to the company's target groups.
Prepare content for newsletters, web banners, marketing material. Brief the agencies the company is cooperating with.
Copywrite for web site / social media / company presentations.
Monitor, report and analyze results to improve performance, using tools such as Google analytics and others.
Work closely with all company's departments and liaise with external agencies and designers to coordinate projects and activations.
QUALIFICATIONS
Dynamic professional between the age of 25-30 years old
Previous working experience in Marketing Dpt / Digital Agency will be considered an asset
Hold a University or equal level degree in Business Administration, Marketing.
Excellent knowledge of MS Office
Have strong written skills of English language.
Advanced written communication skills
Be customer-oriented, team-spirited and results oriented
If you are interested in becoming part of our dynamic team and work in a challenging and motivating environment send your cv to: hr@teleunicom.com